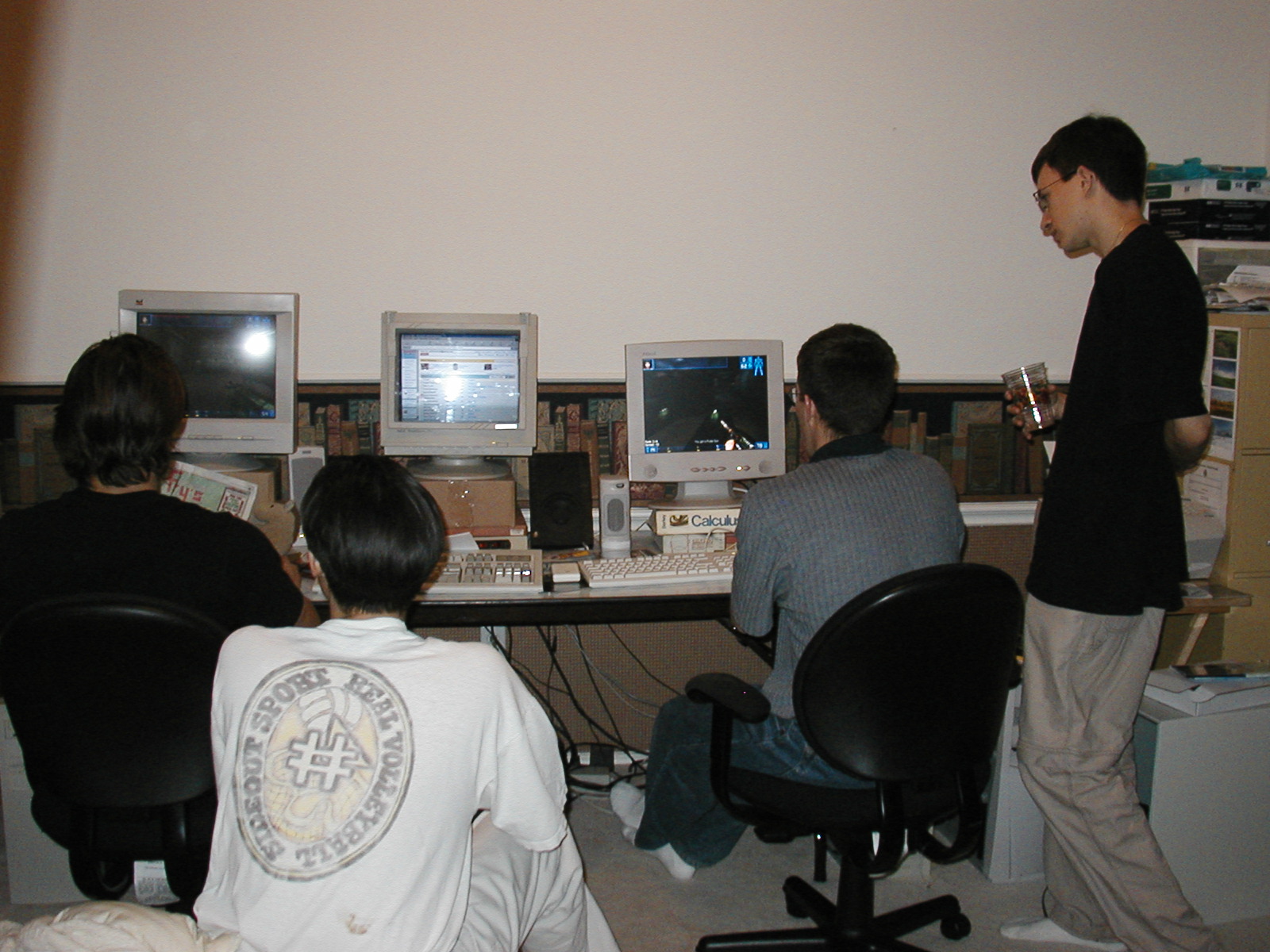 A typical scene in the computer room, with the boys.
BUT if you thought that Total Annihilation was only limited to those under 30...here is Uncle Jan (being a little ham), Fattie, and Poppie as well.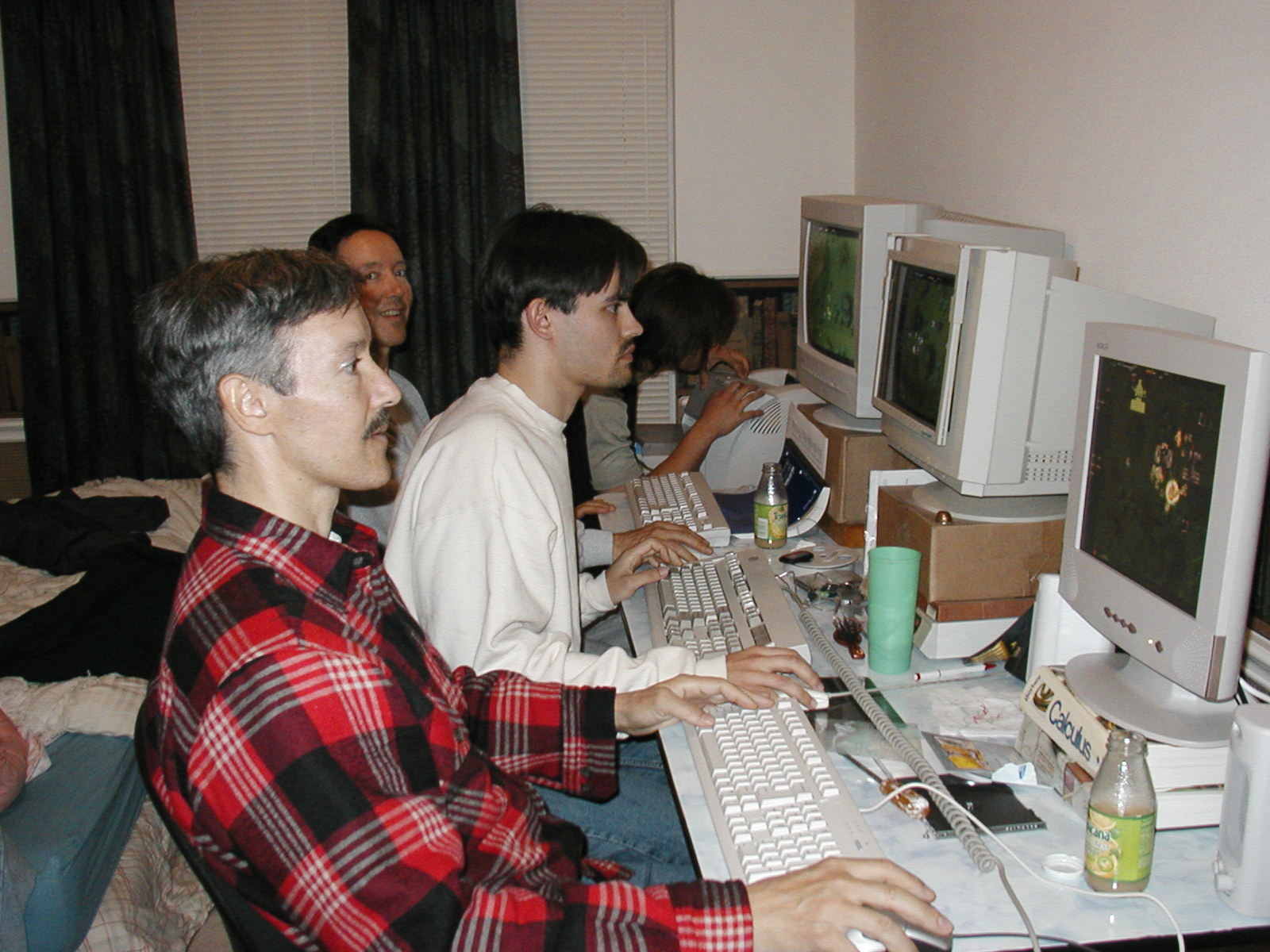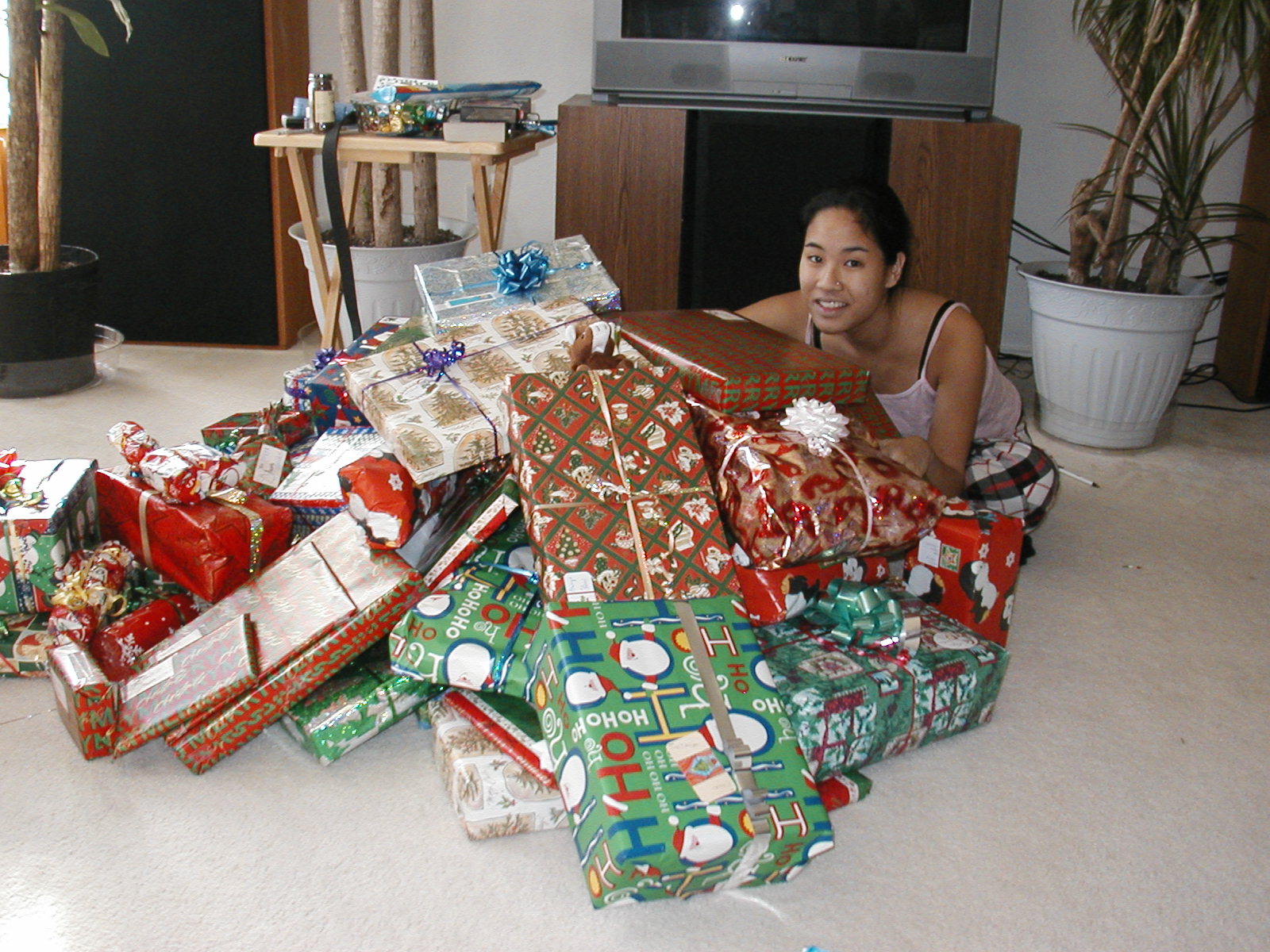 Our small mountain of presents...
And the caverns we visited (which were completely overpriced):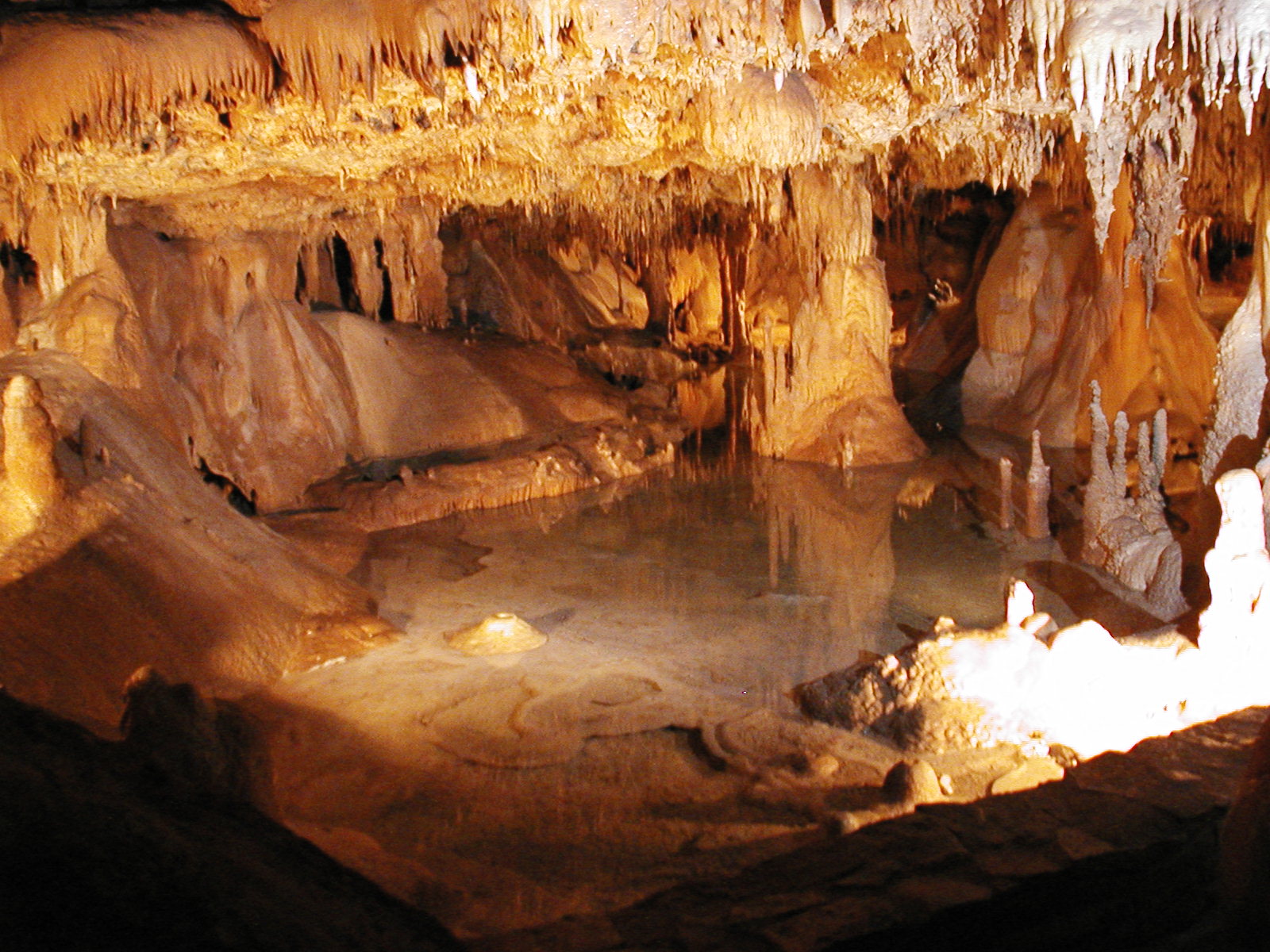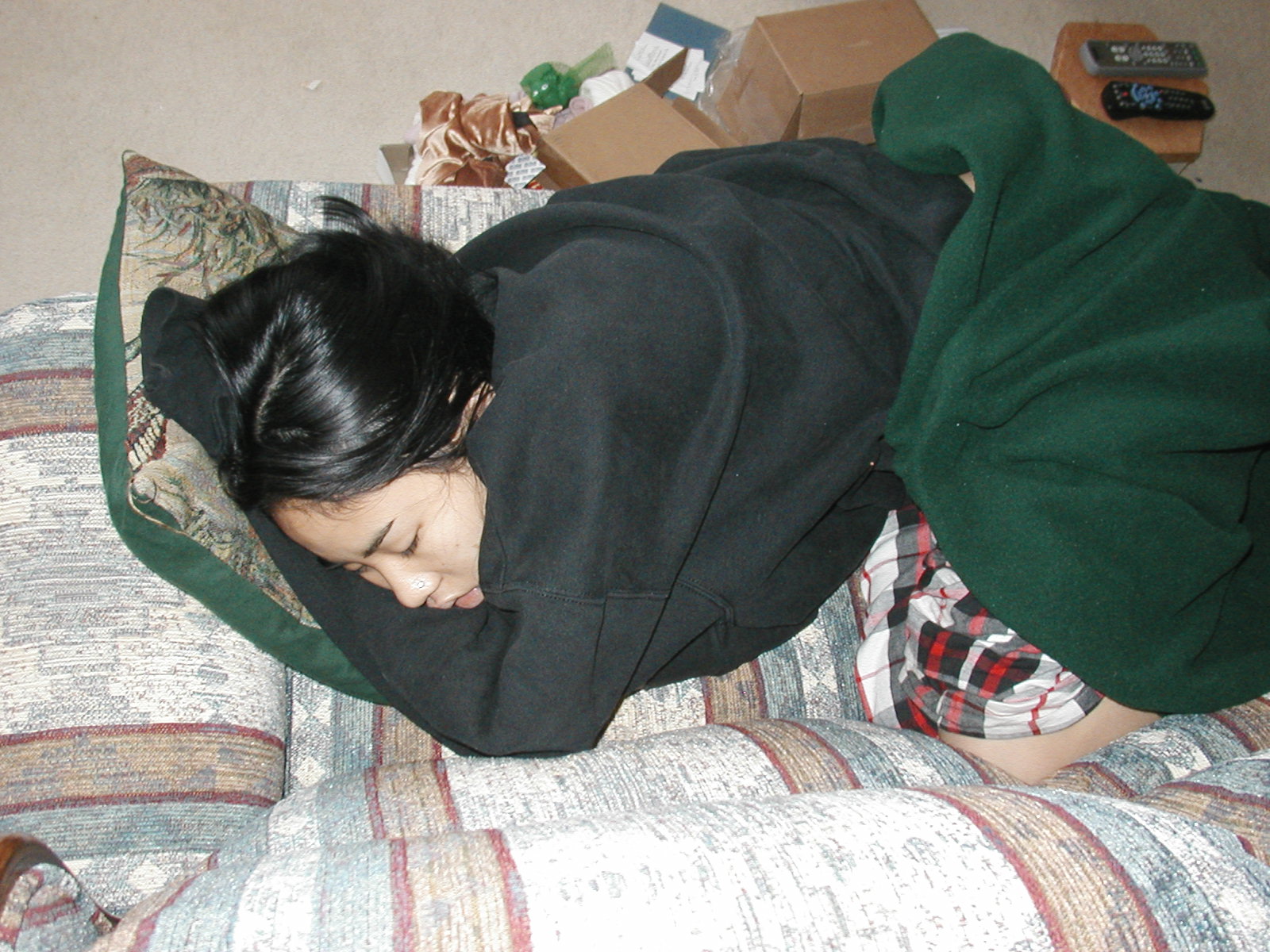 I think Robert took this picture of me on my leetle couch.